This is obviously the most visual phase of the project! After all the lead up discussions and quotes, we come on site to install your challenge course. Some prep work is done off site, however the majority of work is done on site. If your challenge course is being installed on poles, these may be delivered some time prior to the arrival of the building crew, however will be installed at the agreed time.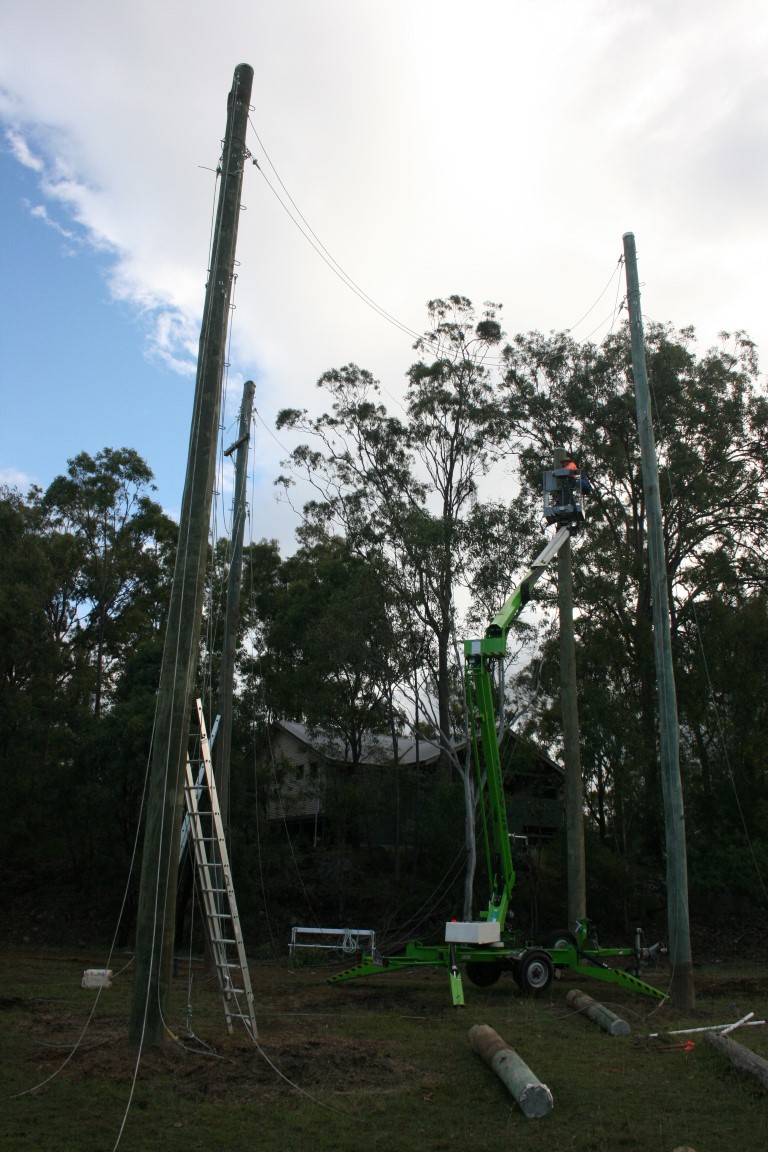 During construction, we welcome our clients to come down and have a chat to discuss progress. We will, however, stress that it is an active construction site and, as such, some places will be temporarily 'out of bounds' during the working day. Best times to come and chat and take photos are first thing in the morning whilst we are setting up, or later in the afternoon as we're winding down for the day. At the conclusion of each workday, the site will be generally left tidy and no access will be possible to high elements. Barriers may also be placed if in a highly trafficked area.
A photographic disk of the construction will be provided as a memento upon handing over the challenge course. The crew are also investigating other technologies that can provide a very cool insight into the building process. Stay tuned!