Project Adventure Australia are regularly on the road conducting Challenge Course Inspections on challenge ropes courses. The aim of these reports is to give our clients a detailed account of the condition of the course and to let them know of any changes that may be required to ensure it's continued safe and effective operation.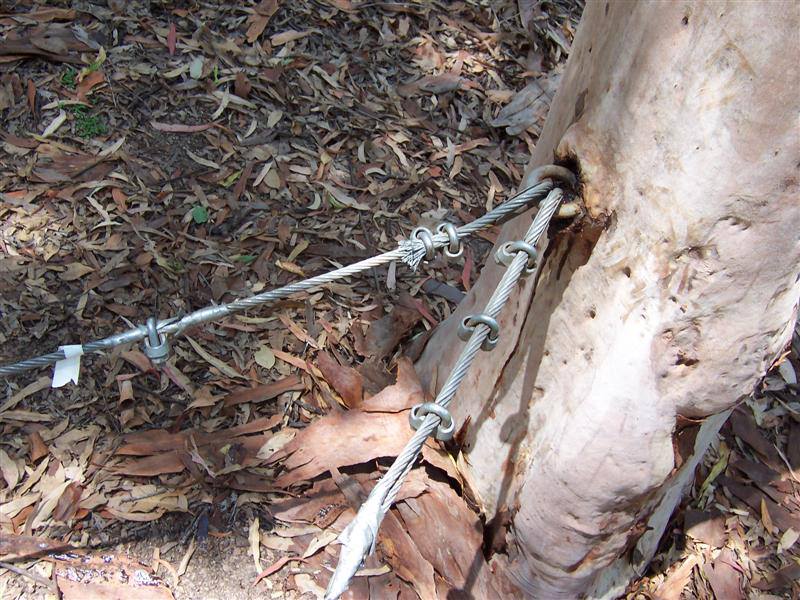 Whilst we conduct annual inspections, it is also a great idea for course owners to regularly run their eye over the course to see if there is anything 'out of the ordinary'. Such obvious faults, some of which can be seen in our 'not quite right' photo album, will be picked up when we inspect the challenge ropes course, however it doesn't hurt for course owners, in the interim, to have a look as well.
The safe design and operation of a ropes course is impacted by four main factors:
The environment and location of the activities
The integrity of the materials
The techniques and methods in which the materials are used
The manner in which the ropes course is used
A Challenge Course Inspection is limited to the condition and surrounds of your course elements and safety equipment. Owners need to maintain comprehensive staff training on their challenge ropes course to ensure continual safe operation. A ropes course can receive the best possible safety inspection ratings, however the safe operation is still limited to the safe operation by staff. Prevention of incidents or injuries is most frequently a direct result of established policies, procedures and instructor training and/or experience.
PAA are always willing to provide the latest information in industry developments, technologies and techniques, as well as providing practical guidance and information in the operation of your challenge ropes course. We are a firm believer in education in the industry and will not hesitate in helping you address any issues or problems you may encounter.
As those who have had their course inspected by us in the past will know, we use a rating system when inspecting your challenge ropes course. This scale, with explanation, is as follows:
Rating 1: Indicates an element which is in very good condition. It meets or exceeds all current Association of Challenge Course Technology (ACCT) standards
Rating 2: Indicates an element which is in generally good condition, and can be safely used. Comments should be read closely as they may include suggested upgrades, modifications, or minor repairs. It is recommended that these changes be implemented during the next 6 to 12 months.
Rating 3: Indicates an element which PAA recommends should not be used until major changes or repairs are completed. Comments should be read closely as they often include suggested upgrades and modifications which will improve the element's rating.
Rating 4: Indicates an element that is in poor condition. PAA recommends that this element should not be used. Relocation or rebuilding of the element is required before it can be safely used again.
Rating 'NI': Indicates that the element was not inspected.
In the report clients receive, the summary comments for each element indicate the immediate, short or long term steps we recommend to allow the client to best manage their challenge ropes course. Any additional comments are included to further enhance the safe operation of the ropes course.